The National Music Festival & Parade at the Military Bowl
Bring your performance group to Washington D.C to perform in the iconic Military Bowl. Perform at halftime and in the pre-game show performance of the National Anthem! In addition, march in the Military Bowl Parade and receive tickets to the game itself. If you're looking for an additional performance experience, there will be optional participation in a National Music Festival and Clinic from nationally recognized adjudicators.
Enjoy free time each day to visit the many Washington D.C. attractions—U.S. Capitol Visitor Center, Arlington National Cemetery, Smithsonian Museum, National Zoo, National Mall, Newseum and more—and then return to your first-class hotel for a good night's rest. Registration also includes attendance to the Awards Ceremony, complete with a banquet and dancing.
The Military Bowl will take place at the end of December, although official dates have not been released. The game is typically played between December 27th and 29th. Applications are now being accepted for the 2022 Bowl Games. Start planning your custom trip(s) here.
Sample Itinerary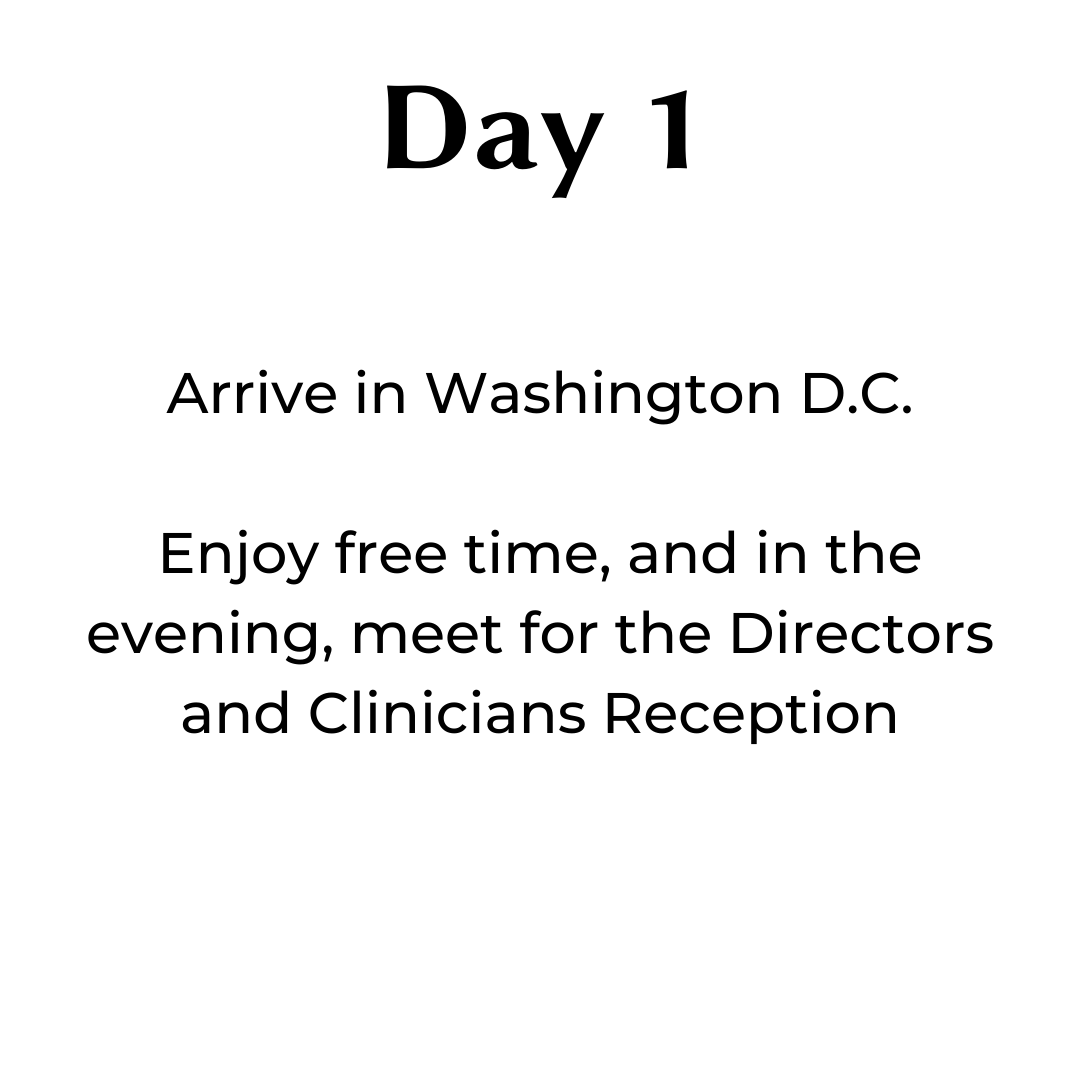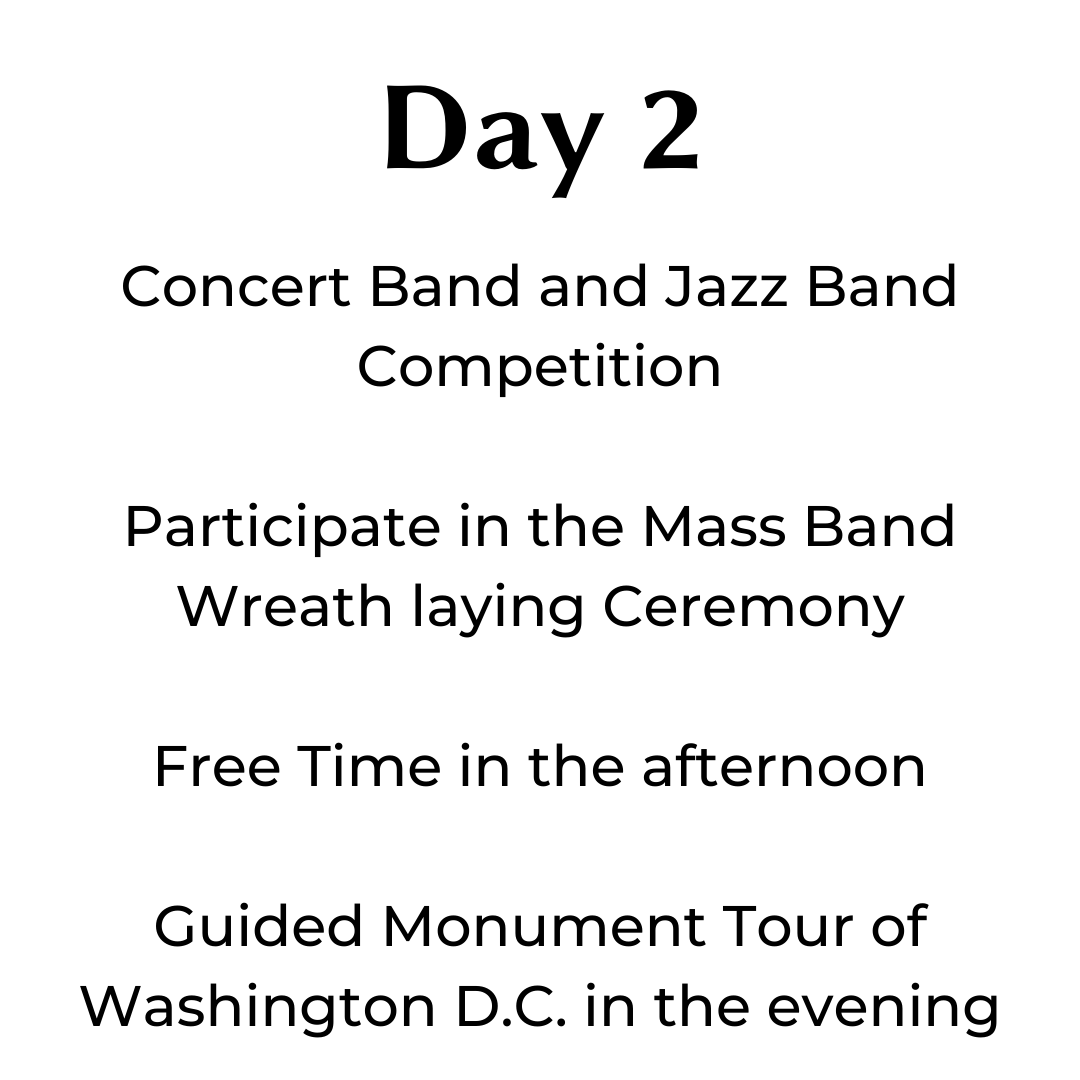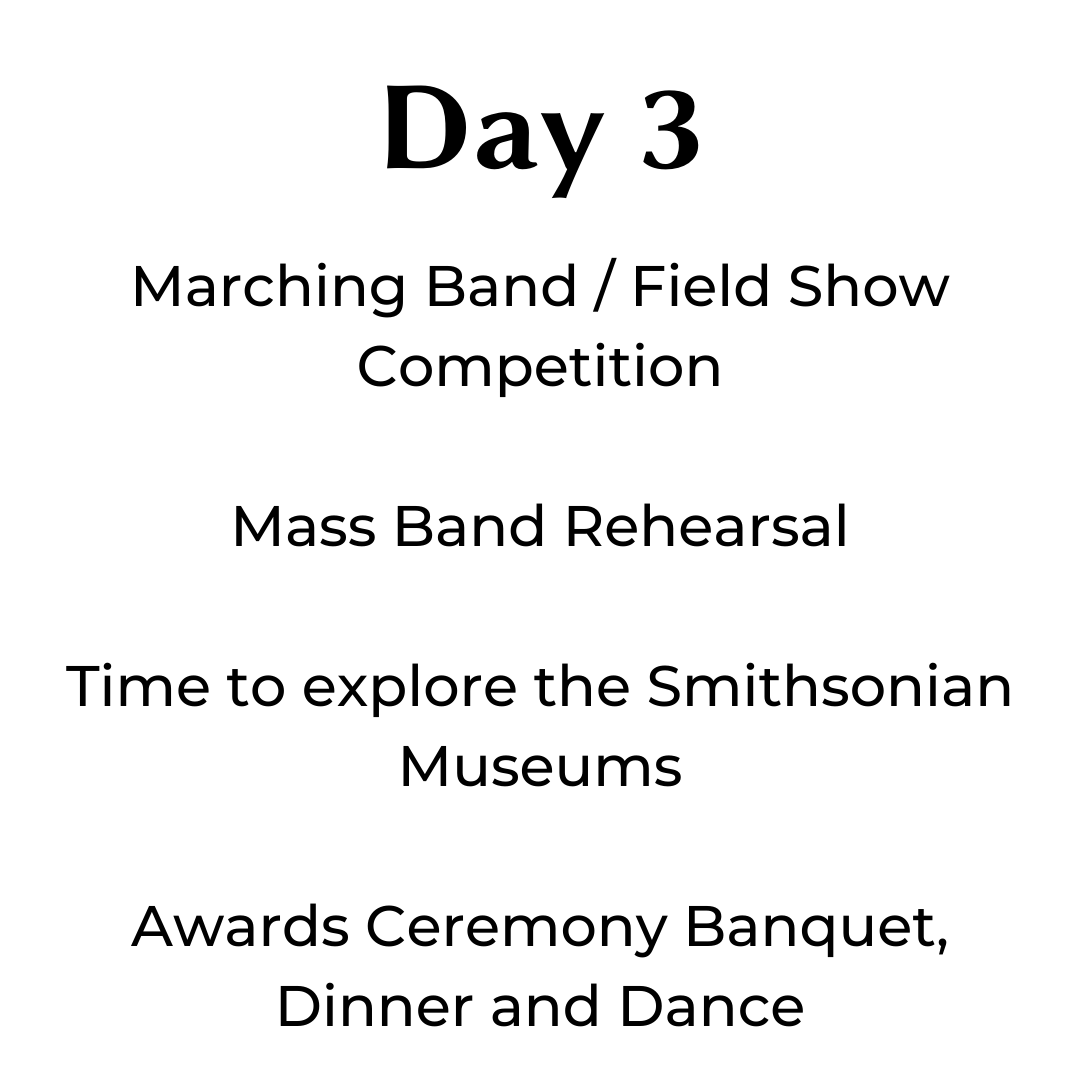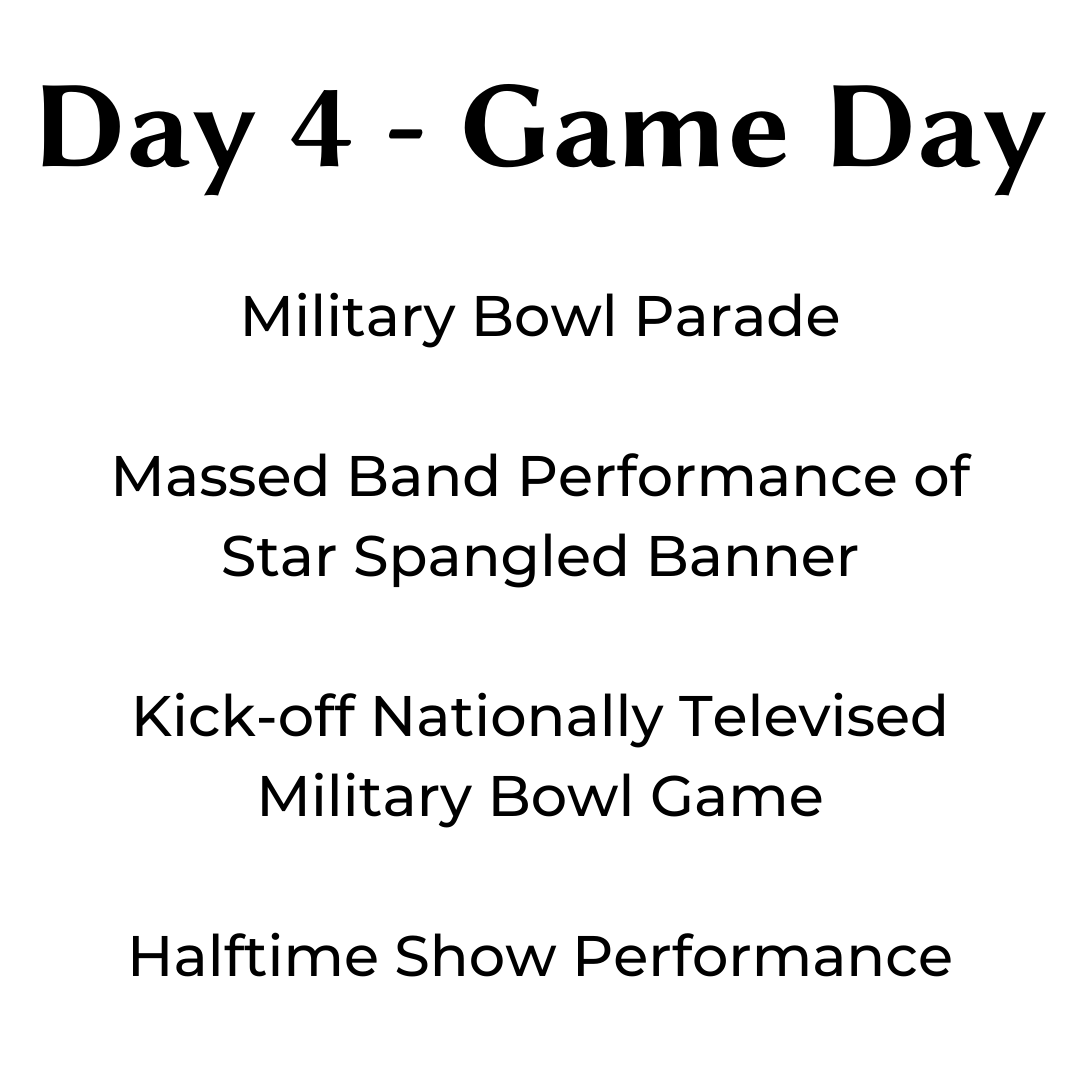 Highlights Include
Halftime Performance at the Bowl Game
Performance of the National Anthem for the Military Bowl Pre-Game Show
March in the Military Bowl Parade
Optional performance in the Field Show / Marching Band Competition
Optional performance for Concert and Jazz Bands in a National Music Festival with Clinic from nationally recognized adjudicators
Ticket to the Military Bowl Game
Awards Ceremony with banquet and dance
Three night accommodations in first class hotels
More opportunities you'll love