As director of bands at Milton High School in northern Georgia, Chris Shumick loves to lead his students in public performances across the country.
Now in his 10th year at Milton and 18th year as a music educator, Shumick continues to travel with students every other year, making it all happen with Super Holiday Tours. We asked Shumick to talk about his travels and experience with the Hollywood Christmas Parade in Los Angeles.
Why is student travel important to you and your students?
Having personally received a music education with many travel opportunities, I am well aware of the musical, social, and educational benefits students received through group travel experiences. These can't be replicated in the classroom setting, and offering these opportunities has always been a priority of mine throughout my career.
What do you enjoy most about student travel?
I enjoy watching the students experience new surroundings and form a firmer bond and musical community within their group. The opportunity to lead performances for audiences who have never seen or heard the group before is definitely one of the most enjoyable aspects of student travel.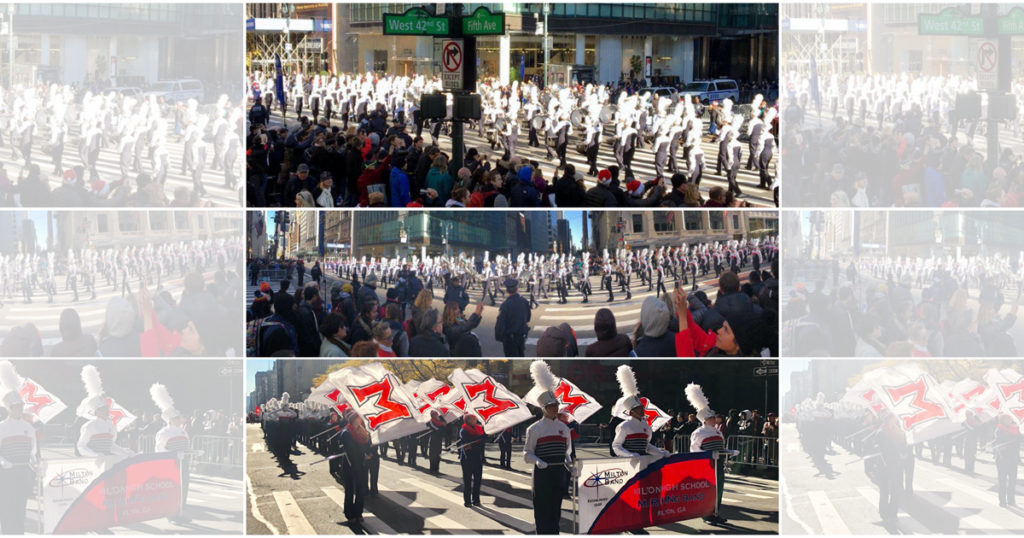 How did you end up working with Super Holiday Tours?
I've traveled with Super Holiday four times in my 10 years as the band director at Milton High School. Our group travel rep Mark Drury is locally based and offers his (free) services as a photographer for marching band events in the area. He reached out to photograph an event we host and I ended up having some conversations with him, which led to the band's trip to New York City in 2014.
What do you appreciate about them?
They have a professional level of communication and handle so many of the details that would otherwise consume a large amount of time. They also continually go the extra mile in terms of level of detail and ensuring a positive experience for everyone involved in the group's travel experience. 
What's a big travel highlight for you?
Having the opportunity to perform twice in the New York City Veterans Day Parade, and also twice in The Hollywood Christmas Parade, has yielded a long list of highlights! I'd say this year's performance as the first band in the parade and the opportunity to do a standstill performance on the red carpet is my favorite moment in our recent trips. Watching my students celebrating the following day with a beach BBQ in San Diego was also a highlight of this year's experience.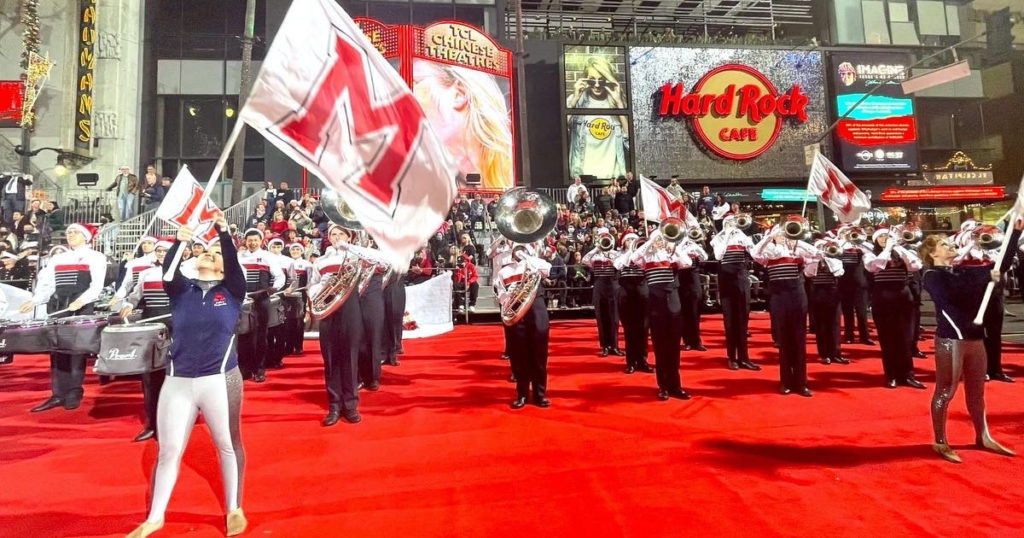 What's a challenge you've had to face/overcome or are currently facing in regards to student travel?
Having to cancel last year's trip (like all things in 2020) led to quite the lengthy process of gaining approval to reschedule and travel this year instead. Every school district has its own policies right now on what is and isn't permitted. We are fortunate to have been allowed to travel, but other local schools are not as lucky and I feel for them. With no end in sight for this pandemic, I suspect all student groups wishing to travel will face challenges arising from this and also from student and parent hesitancy. Around 10% of our group chose not to travel because of the ongoing situation with Covid-19. 
Anything else you've learned over the years?
We have a pretty unique approach to our travel schedule with the Marching Band. We offer a trip every other year and advertise to the 8th graders that they will have two travel opportunities during their high school years. We have worked to "perfect" the experience of both of these trips. Trip A is to New York City for the Veterans Day Parade in November, with lots of NY sightseeing and fun activities as well. Trip B is to Los Angeles for the Hollywood Christmas Parade, with a side trip to San Diego for a day at the zoo and beach.
Since we are on a pretty predictable schedule, I do believe it helps with not only student recruiting, but also student retention as they know what they have to look forward to: Older students and siblings talk about how much fun they had on their trip to NY or LA and this builds interest. It's fun to hear the seniors debate which one they liked most, as it is usually a 50/50 split.
While this approach might seem repetitive to some, a singular student is only in the group for four years so everything is new and fresh for them. If we were in another part of the country, I'd probably try to build a Florida trip into this schedule, but we are so close to Orlando and most of these students have had many opportunities to visit those locations with their families or on other school field trips. 
Photos courtesy of Chris Shumick.